So you are thinking of the Maldives as your next destination for working as a dive Instructor?
You are in the right place, I will explain everything that I got from my personal experience by working as a dive instructor in Maldives.
Type of Islands in Maldives
First you need to know that Maldives is composed mostly of islands, small and large but still islands.. The biggest and most populated island is Male the capital; with a total of about 1200 islands grouped in atoll which is a series of islets in a ring shape. We could divide the island into two types: local and private…

The locals are the ones that belong to the government and have local business , the private ones are the resort one. Both will have dive centers and dive operations, but the one you want to look closer at are the dive center from the resort..

Why? Are the dive centers on the public island not good? Probably they are quite good, with good standards but the ones you want to look closer to are the one related to a resort which overall offers you better working and living conditions.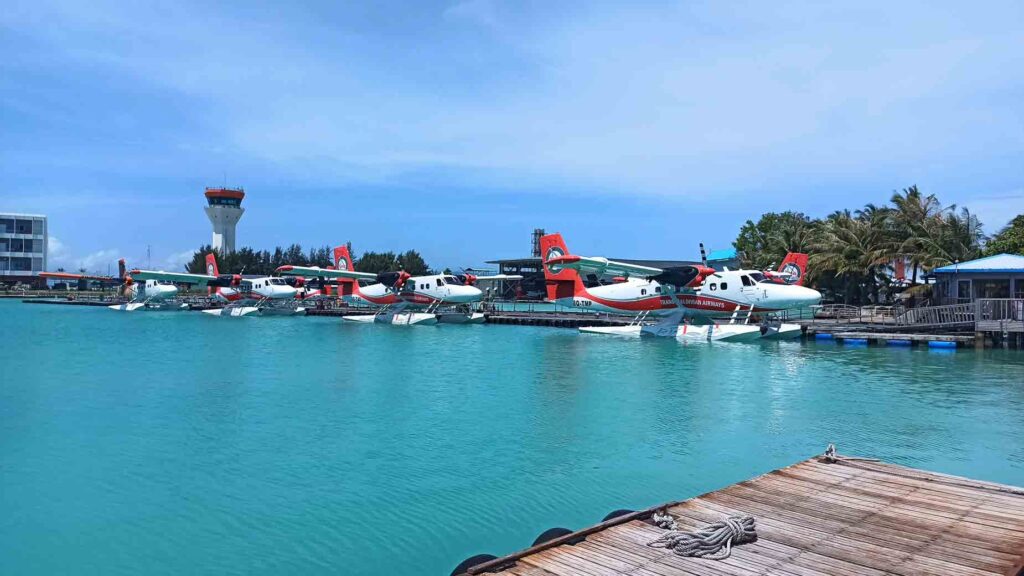 Best Islands to work in Maldives
Now that we know a little bit the difference about public island and private island, also in the private island there will be difference depending on the resort/hotel.

The one that offers the best conditions are the Five Stars Hotels and the Resort that also owns the Dive Center. Many dive centers in the Maldives are owned by third parties that usually offers a little bit less compared to the big hotel chains.
How to find job for Dive Instructors in Maldives?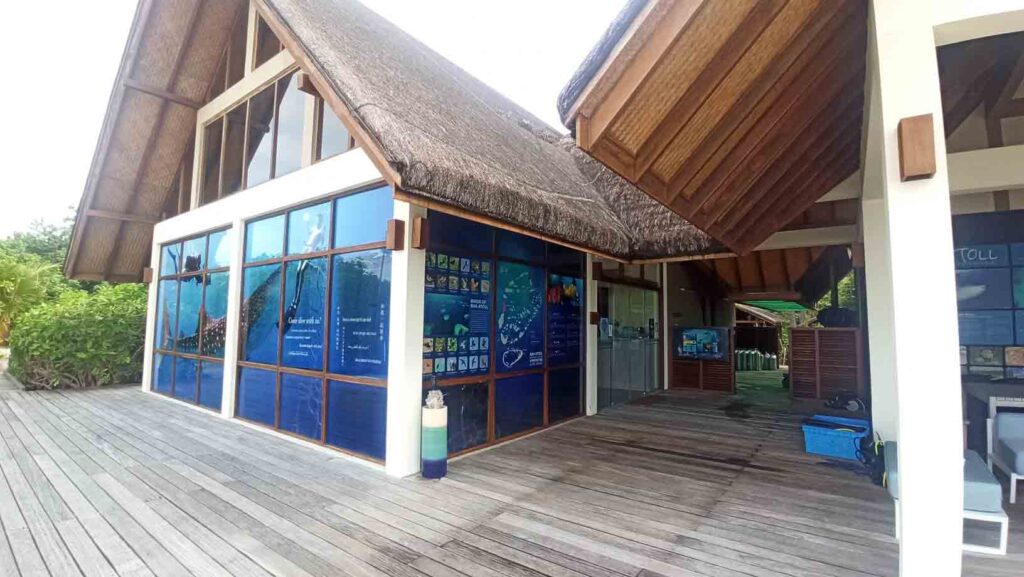 Conditions to expect as a Dive Instructor in the Maldives
Probably if you already have seen some posts regarding Dive positions in the Maldives, you have seen that they are all being offered to Dive Instructors.

Actually just recently there is no position for foreigners open to Divemasters, in most of the resorts.

One common thing is that they offer a fixed salary, a service charge and commissions based on sales or the amount of courses that you will do.

For fixed salary your monthly salary is independent on how much business your resort or dive shops has; service charge is based on the amount of business of the resort overall; commissions are usually a percentage on what you sell in the dive shops or course that you sell/ teach.

Other conditions in common with the resort to take in consideration is that they offer accomodation (usually for Dive Instructors is a twin share) and staff canteen ( usually 3 meals but it is open mostly at all the time). Also some of them offer you to visit the guest restaurant for some or all daily meals.

One important thing that you should take into consideration when applying for the job or during the interview is to make sure that they take care of the working visa and of the flight ticket as well ( more about it later).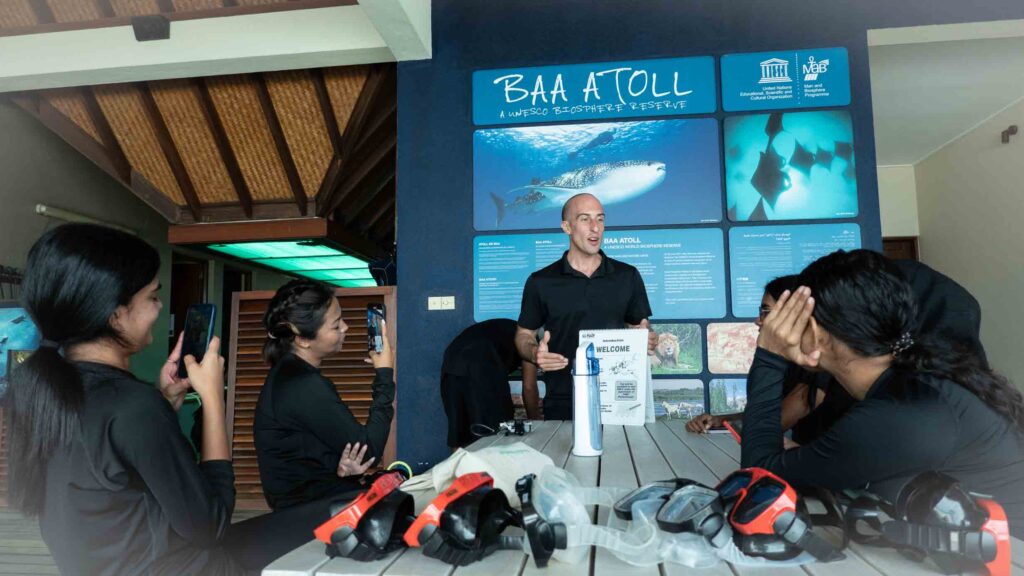 Extra work benefits that only a few resorts has
As exploring around job posts for the Dive Position, many resorts and Dive Center offer to reimburse the flight at the end of the contract.

There are a few that will stand for the cost flight both when you get to the resort and when you leave, without having to put any money in advance.

Another dilemma between Dive Instructors is about Teaching Fees and Dive Insurance.

The most serious Dive Resort in Maldives will agree with you that those are working related fees and they will stay for the entire costs.

Another benefit that some resorts offer is R&R ( Rest & Relax) which consist of a Bonus for a flight during your contract.

Usually these are the benefits for you as a Dive Instructor, for higher benefits like for example having your own room that is something that Assistant Manager and Manager gets.

Now that you know a little bit about the deal and how to find good resorts for your next dive job, let's go through the CV and Interview Process
What is an Attractive CV for recruitment to hire you as a Dive Instructor in Maldives
One of the most important factors for your CV as a Dive Instructor to go through is certainly how many languages you speak. English is mandatory as almost all guests of the resort will speak it or at least understand it.

The more languages you can speak and teach the higher chances to get a job. Usually recruiters prefer if you already have some Diving teaching experience but even new Instructors are welcome to apply.

If you have already teaching experience, to show proof of the courses that you have been teaching you can easily download if you are a PADI instructor the Student Count Report.

Also if you have been working before for a Dive Center or resort you can attach to the email that you send a work employment letter from your previous job.

Attach a clean picture of yourself and be brief in the email: state the language that you speak, state that you want to be hired as a Dive Instructor with the team and your Dive/Teaching Experiences. A quick note about yourself and your personality and here you go.

After a few trials you will probably get some email back that you have been selected for an interview.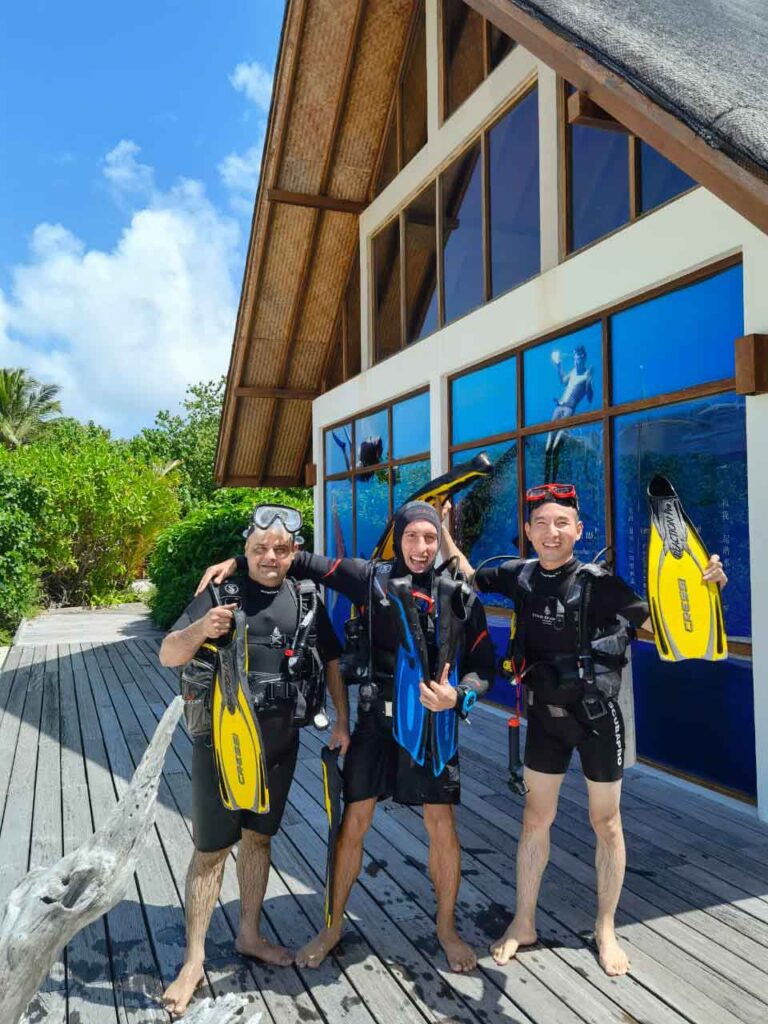 Now is the interesting part, you have been selected because you are either the best between the resume that they received or they couldn't find any better. However you are here!

I have already been through 3 interviews from resorts in Maldives and the process is quite the same for when you get hired from a resort.

The first step is that you will talk to some H&R members (Manager or Staff) they will ask you general questions about your dive career and they will have a look at you as a person and career overall and if you can fit in such a unique environment as the Maldives.

If you pass the first step you will have another interview ( the second) with a Dive Center member , a Manager or Assistant Manager.

In this part the question you will receive will be more technical as you both speak the same "dive" language.

Question to expect are probably how you will handle difficult dive guests and how you will handle DSD ( DIscover Scuba Divers) which you will have a lot of student of when you work in the Maldives.

Passing the second interview now is time for the third one with the bigger bosses. Usually attained by the Resort Manager, he/she will ask you some final questions regarding your job position and making sure that you will fit in the Maldivian environment.

That usually is the last interview unless there is one more with the General Manager, which basically will contact you to let you know about your succeeding in the interview process and when you will be ready to start working.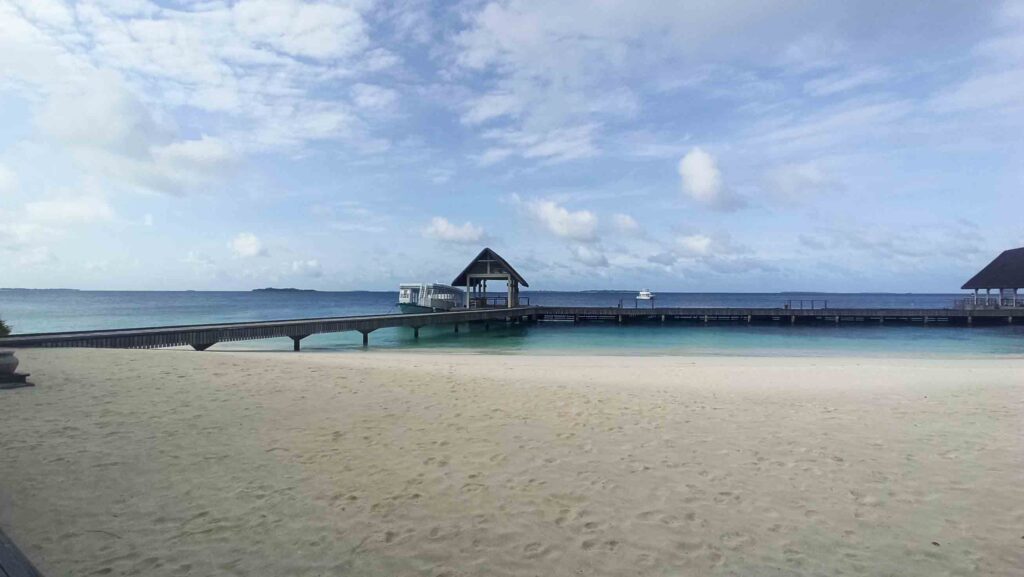 After arranging the flight and a seaplane or boat to reach the island then you are ready to start.

The work in Maldives is usually 6 days working and 1 day off; especially during high season you will end up working a lot more and accumulating days off, which you will be able to take after things slow down a bit.

The work is nice, usually you will end up doing 3 dives in a day or teaching Scuba courses.

Apart from that you will be busy with shop duty, like selling products, customer service and arranging booking for the dives/ course.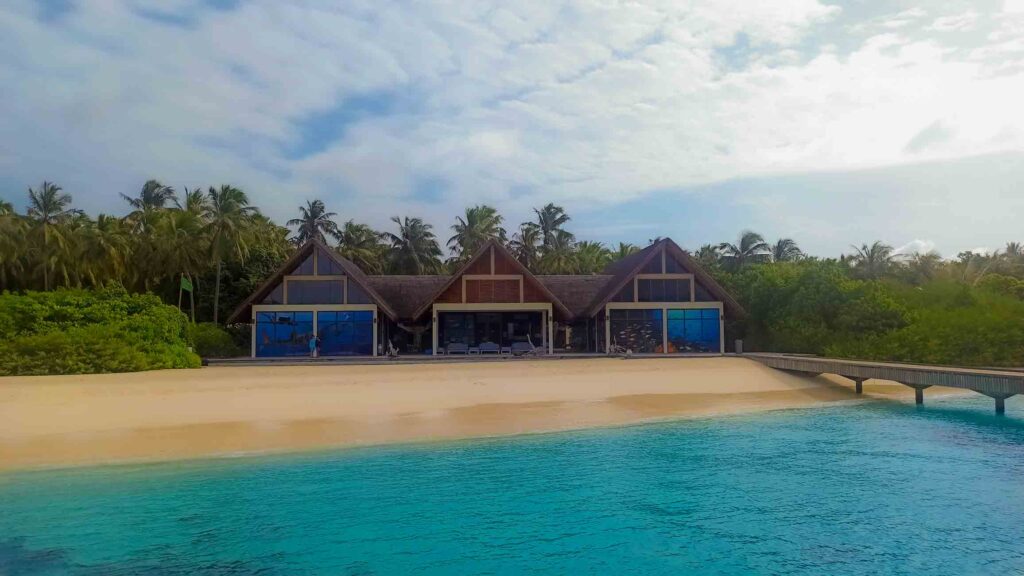 Summarizing, things you need to check when you look for a job as a dive instructor in Maldives
Summarizing when looking for work in the Maldives as a Dive Instructor you should research a job at a Resort that owns also the Dive Center ( not a third party one) and you should check for the following conditions:
Flight tickets
Type of accomodation
Working Visa
PADI Fees ( or other agency annual teaching fee) and Dive Insurance
Food ( Staff canteen, guest restaurant)
Let me know in the comment below if you found this article interesting and if you know some more point to add when looking for a job as a dive instructor in Maldives.
If you want to know more about Maldives and what is life on a tiny island check out the newest article about
Living on a resort in Maldives.